About De Vars-Phillips Florist & Antiques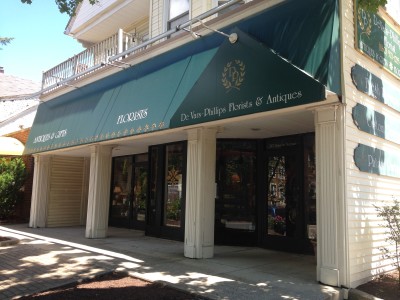 De Vars-Phillips Florist & Antiques is a flowershop run by Bill Cusano in Hartford, CT.
De Vars-Phillips Florist & Antiques offers the Hartford, CT area superior floral arrangements and assortments. Our deep-rooted passion for flowers, along with our dedication to service, makes us the ideal choice for any occasion!
Bill Cusano, Owner
Bill Cusano owns and operates De Vars-Phillips Florist & Antiques. Our prompt and reliable service has made De Vars-Phillips Florist & Antiques the choice florist of Hartford. We are dedicated to ensuring complete customer satisfaction for new and returning customers alike. No matter the occasion, you can expect stellar service and devoted floral solutions from us.
We were established in 1983 and I took over the business in 1999. I have had the pleasure of serving the greater Hartford area providing our customers with custom floral designs, evoking emotion from maternity to eternity.
Some of our highlights include, Best of Hartford, The Connecticut Florist Association award for Business improvements, Black and Red gala for Hartford Hospital, The Unique Lives series with the Hartford Courant and countless other major events.
One of my most cherished memories was that Mrs. Barbara Bush took home an arrangement that I had created for her, when she visited Hartford. Three days later I received a hand written thank you note from her.
I have also served on the executive board of the Connecticut Florist Association and President of the Connecticut Unit of Teleflora of which our goal is to continue education of floral design and business management for florists in and around Connecticut. I have also taught floral design classes for other garden clubs in the area and also as a guest designer for the North East Floral Expo.
Whether you're a large corporate customer staging a major event, or an individual buying a single rose, or you have chosen to be part of this event, service and satisfaction are guaranteed.